Summer Camp Tennis Lessons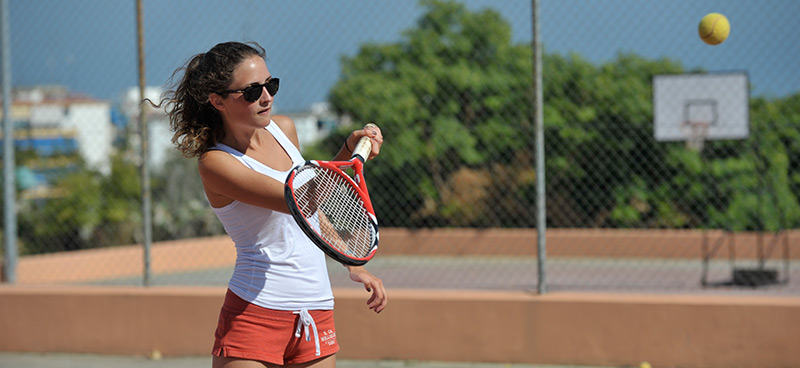 Optional sport tennis program: 12 lessons/ two-week period
The tennis program is designed for students ranging from beginner to advanced levels. Each tennis lesson is 50 minutes long. In Marbella, lessons are given in the well-known "El Casco" tennis club, whereas in the other destinations, the tennis lessons are given right on the campus and/or in the neighboring university's athletic facilities.
The summer camps offering tennis lessons are:
It's important to note that...
Due to scheduling conflicts, students who enroll in summer camp tennis lessons may not always be able to participate in all of the other camp activities. You can't always do it all!

Tennis program spaces are limited, so we encourage and advise parents to register their child as soon as possible to reserve a spot.

You must book and pay for these optional sports at least 2 weeks prior to the start of the program your child has chosen; once the program has started, booking and payment will not be accepted.

Campers can only take 1 optional sport per two-week period.

Once the camp program has started, you cannot join nor cancel an optional sports program.
The optional tennis lesson program comes at an additional cost of 200€ per two-week period.