Spanish Summer Camps Sports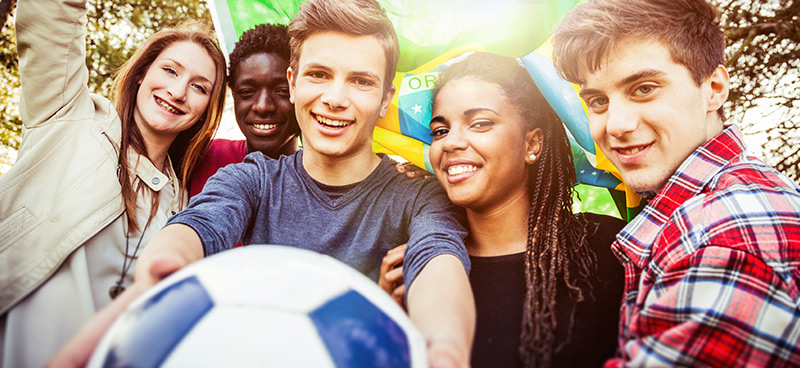 One of the best times to improve and develop athletic skills is during the summer. For that very reason we offer 2 different sports program types:
1) The sports regularly planned sports during the afternoon for the entire camp, in which all students can participate.
2) The "optional sports," which must be booked and paid for in advance and which take place in addition to the sports program followed by the rest of the camp.
Some of the regularly planned sports are...
Basketball

Aerobics

Bowling

Volleyball

Olympics

Darts

Football

Capoeira

Hockey

Handball

Swimming

Frisbee

Baseball

Archery

Indiaka

Waterpolo

Badminton

Rock-Climbing*

Surfing

Canoeing

Windsurfing

Sailing

Standup paddleboarding
*Offered only in Marbella
Optional Spanish Summer Camps Sports
We offer some optional sports at an additional cost and whose availability depends on the camp you choose. Click either on the following links or on the tabs for more information:
It's important to note that...
Due to scheduling conflicts, students who enroll in optional sports may not always be able to participate in all of the other camp activities. You can't always do it all!
Optional sports spaces are limited, so we encourage and advise parents to register their child as soon as possible to reserve a spot.
You must book and pay for these optional sports at least 2 weeks before camp starts; once the program has started, booking and payment will not be accepted.
Campers can only take 1 optional sport per two-week period.
Once the camp has started, you cannot join or cancel an optional sports program.
The sport options available are subject to the availability at the destination. Not all sports are available at all destinations.