Summer Language Courses
At ENFOCAMP, we always keep in mind the time of year and the ages of our students... we're a summer camp and the goal is to have fun! The summer language course content and materials as well as the teaching methodology are conceived and designed aiming for the perfect balance between fun and rigor so that our campers make the most out of their English or Spanish course.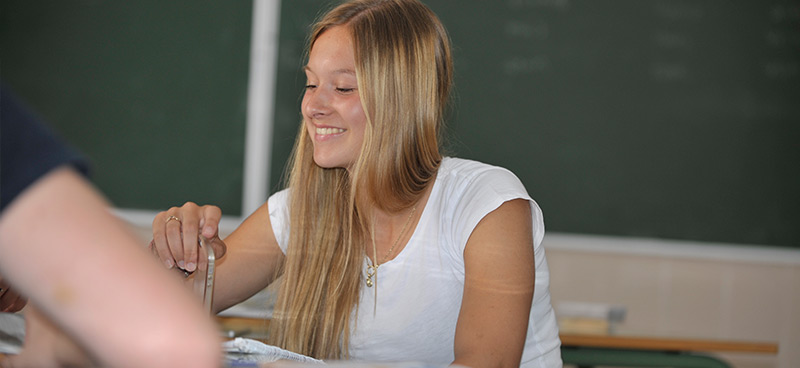 Teaching Staff
The success of our campers not only upon the motivation of the students, but also in great part upon the teaching staff who share their knowledge. For this very reason we carefully select our team of language teachers. All of them are bilingual, are licensed in the teaching of English or Spanish, have the CAP (Certificate of Pedagogical Aptitude) and 90% are native speakers.
ENFOCAMP Methodology
When it comes to designing the courses, we never forget that we're a summer program. For this reason, the language courses are conceived and designed to motivate students in a fun summer setting, but also sufficiently serious and professional as to ensure that they make the most of their stay. The teaching system that we use is centered on a communicative approach and includes diverse didactic methos: grammar, speaking, listening, vocabulary pronunciation, oral and written competence.
Didactic Material
The didactic material is designed for each age group and subdivided into varying levels of linguistic competence. The kit, which will be issued to students on the first day of class, is complemented by other tools to further facilitate understanding.
Language Levels
The level of each student will be determined by a Spanish or English test on the first day. Students will be divided into groups depending both on their age and on the test results. The student will be placed in the appropriate level among the 7 levels, ranging from beginner to advanced, that we offer.
Report Card
When the course ends, the professor will give the student a report card noting his / her improvements.