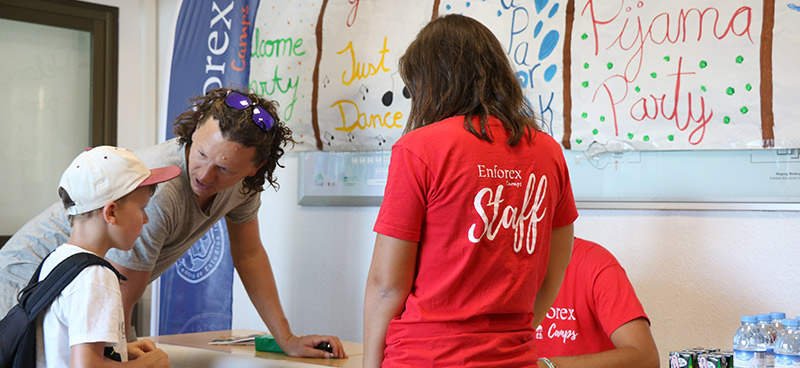 Spanish Summer Camps
Since 1989, ENFOCAMP's international Spanish summer camps in Barcelona, Málaga, Madrid, Marbella, Salamanca, Sevilla and Valencia have been the answer for children and teenagers who want to spend a unique summer in Spain learning a language in our summer courses.
Our Spanish summer camps offer students the one-of-a-kind opportunity to study in an international environment, given that 40% of our participants come from over 32 countries. All of our participants live and spend 24 hours a day with other young students from the United States, Russia, England, France, Ireland, Italy, Germany, Japan...
Year after year thousands of children and teenagers from all over the globe have come to our summer camps in Spain looking for a healthy, formative and fun summer where learning languages and increasing awareness of world cultures enrich each student in a natural, healthy and continuous way. This personal enrichment and development is due to a modern and enjoyable program that is revised each year by our team of educators and counselors. Always keeping in mind the different age groups and the most up-to-date educational trends, our teams strive to create a nurturing environment in which our participants can both learn languages, increase cultural awareness and build lasting relationships.