Summer Camp Golf Lessons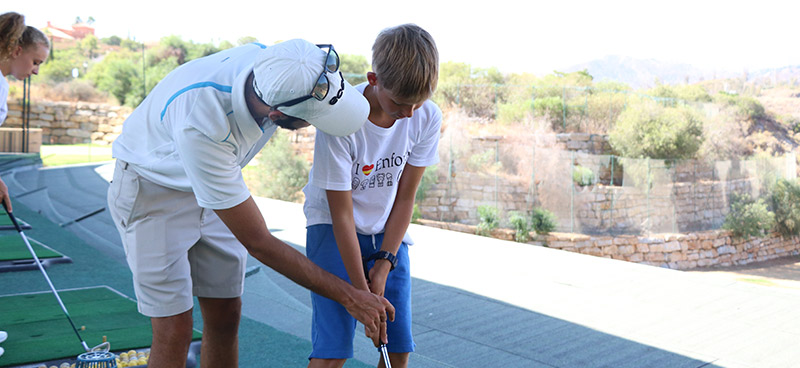 Optional sport golf program: 18 lessons/ two-week period
If you want to learn how to play golf you can fulfill that goal, since you will be able to develop and improve your game in a sport that grows in popularity every day at the golf courses near our sites. The program consists of a total of 18 lessons in a a two week period. Equipment (clubs and balls) is provided by the clubhouse.
Summer camps offering golf lessons are:
It's important to note that ...
Due to scheduling conflicts, students who enroll in summer camp golf lessons may not always be able to participate in all of the other camp activities. You can't always do it all!

Golf program spaces are limited, so we encourage and advise parents to register their child as soon as possible to reserve a spot.

You must book and pay for these optional sports at least 2 weeks prior to the start of the program your child has chosen; once the program has started, booking and payment will not be accepted.

Campers can only take 1 optional sport per two-week period.

Once the camp program has started, you cannot join nor cancel an optional sports program.
Golf lessons as an optional sport require an additional fee of 260€ per two-week period.