Sevilla Tour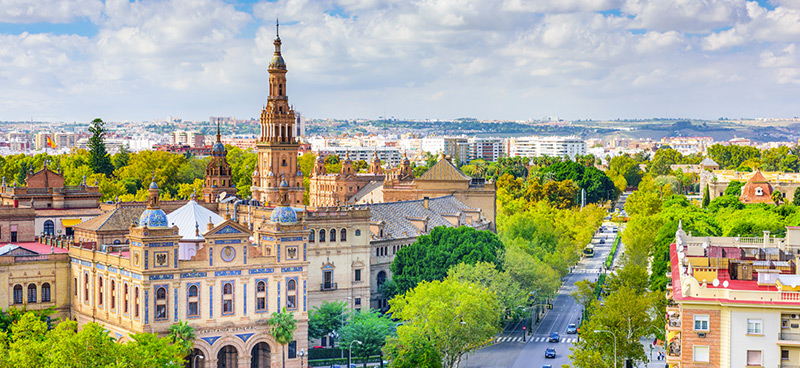 Capital of the Autonomous Community of Andalucía and fourth largest city in Spain, Sevilla has an immense historical, artistic and cultural heritage.
Sevilla has such important buildings as the Torre de Oro (Tower of Gold), the Alcázar, the cathedral, the Giralda, the Maestranza bull ring, etc.
The city also has numerous churches, bridges, museums, chapels and convents, having been nicknamed the "convent city" in the 16th century.
Sevilla has many neighborhoods, such as Triana, La Macarena, Santa Cruz, Los Remedios and the Nervión district.