Ronda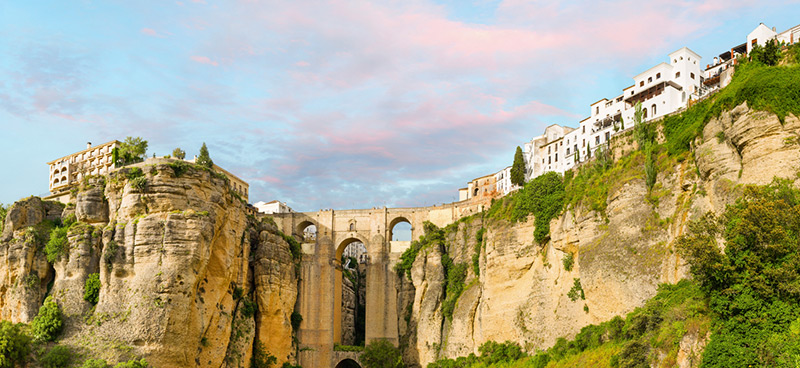 Due to its architecture, history and culture, Ronda is one of the most beautiful towns in both the Malaga Province and the whole Community of Andalucía.
It's full of immaculately clean pedestrian streets, which are wonderful for strolling and taking in the town's monuments. Such attractions include the Puente Nuevo (New Bridge), which unites the two parts of the city, the Arch de Felipe V and the Plaza de Toros (bullring), one of the oldest in Spain!
Ronda is considered one of the cradles of modern bullfighting, which Ernest Hemingway and Orson Wells, as well as others, found to be very interesting.
In ronda you can also discover the Natural Park of the Sierra de las Nievas, a Biosphere Reserve.