Salamanca Tours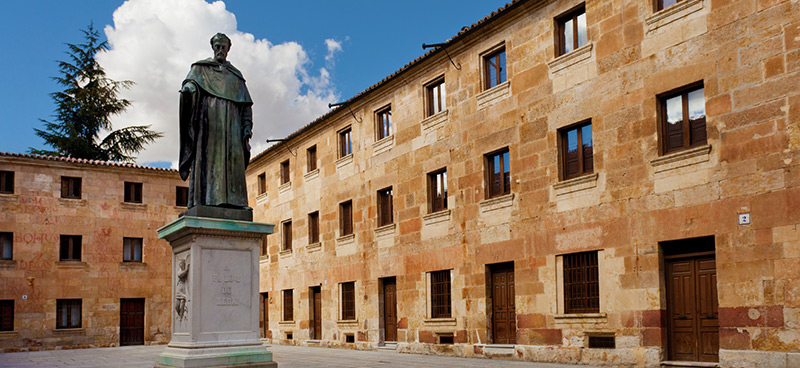 Salamanca is best known for its prestigious university, the Universidad de Salamanca. It's the oldest university in Spain and one of the oldest in the world, where it historically compares with the universities of Paris, Bologna and Oxford. Together, these four universities were known collectively as the "Four Lights of the World".
Given its past as a university city, nowdays more than 60,000 students from all over the world add to the city's base population of 180,000. It's a relaxed and pleasant city to be in.
Regarding its monuments, a definite must-see is the Plaza Mayor, the most beautiful main square in all of Spain. This beautiful 18th-century Baroque masterpiece, where you'll also find the City Hall, is constantly abuzz with students.
Another place to include in your itinerary is the Casa de las Conchas (House of Shells), which dates back to the era of the Catholic Monarchs (Fernando & Isabel). It's one of the most symbolic buildings in the city, thanks to its façade, which features 350 perfectly arranged shells, symbol of the religious Order of Saint James. Be sure to see the two adjoined Cathedrals, a fascinating complex composed of the Old Cathedral and the New Cathedral.