Ávila Tours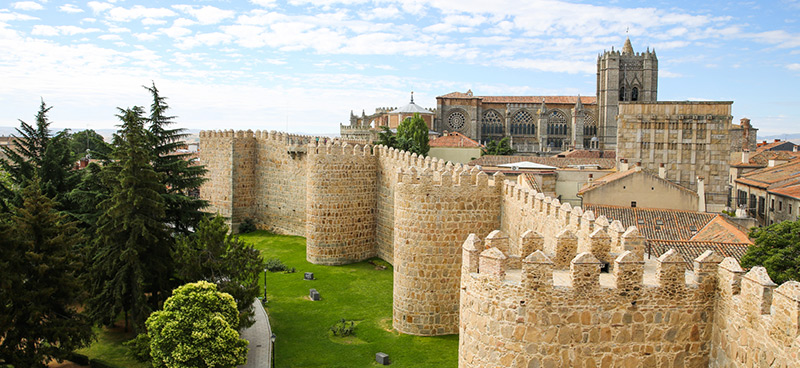 Ávila, part of the Autonomous Community of Castilla - León, is a city of tiny, winding streets entirely enclosed within its original 16th-century walls.
The wall is the symbol of the city and the Cathedral is the oldest Gothic cathedral in Spain. Ávila also has numerous Romanesque- and Gothic- style churches as well as several convents.The 15th-century Alcázar (Fortress) is also a city highlight.
Ávila's presence in history has always been tied to Saint Teresa de Jesús and Saint Juan de la Cruz. Saint Teresa de Jesús is the local figure most rooted in Christian culture.
The Generation of 1898 (a famous group of novelists, poets, essayists and philosophers in Spain) transmitted the spirit of this Castilla-León city, as Ávila inspired the writings of such renowned writers such as Azorín, Pío Baroja y Miguel de Unamuno.
Additionally, Ávila (population 50,000) is a UNESCO World Heritage City.