Ciudad Rodrigo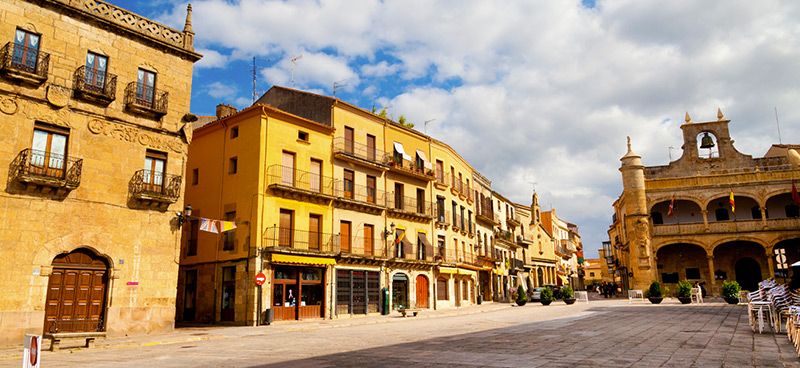 Located in the Salamanca Province and within the Autonomous Community of Castilla - León, you'll find Ciudad Rodrigo approximately 80 kilometers from Salamanca and just 25 from the Portuguese border.
It has a population of approximately 15,000 and is also an Episcopal see.
In 1944 Ciudad Rodrigo in its entirety was named a Historic-Artistic Site, thanks to the city walls, the Cathedral of Santa María, the palaces and the numerous churches.
While you're in Ciudad Rodrigo, be sure to try the local specialty: farinato, a type of sausage made of pork fat, breadcrumbs, paprika and spices.