Toledo Tour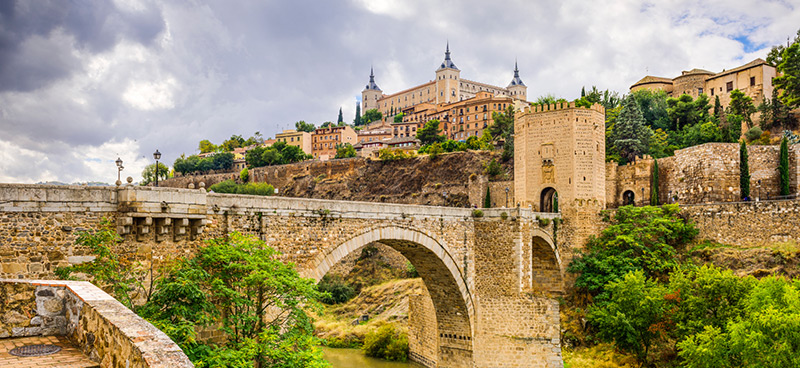 The entire city of Toledo was declared a National Monument due to its immense cultural wealth.
It has a Roman circus and an aqueduct from Roman times, a medieval castle from the Visigoth period, when the Goth kings installed its court in the city, even converting it in the capital of Spain. It also has mosques that date back to Spain's Islamic period.
The period of time with the greatest influence upon Toledo was that of the Reconquest. The Toledo Translation School, which exported classical and eastern knowledge to the West, dates back to this time.
Toledo also has numerous churches. Must-see highlights include the Church of Santo Tomé, which houses El Greco's famous painting "The Burial of the Count of Orgaz" and the Gothic cathedral, where Felipe the Handsome and Juana the Mad were proclaimed successors to the throne.
Finally, be sure to visit the Alcázar (Fortress), the symbol of the city.