Aranjuez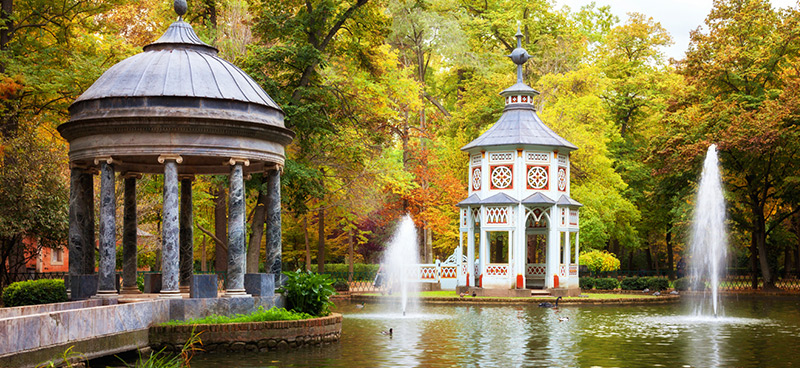 On the shores of the Tajo and Jarama rivers, this city boasts a residential palace of the Spanish royal family. The palace is surrounded by enormous gardens decorated with numerous fountains and statues, which was declared a World Heritage Cultural Landscape by UNESCO in 2001.
The city of Aranjuez has always been strongly linked to Spain's royals. King Feliple II named the city a Royal Site in 1560.
Nowadays the palace is a true Baroque gem that boasts numerous treasures of national heritage.