Tarragona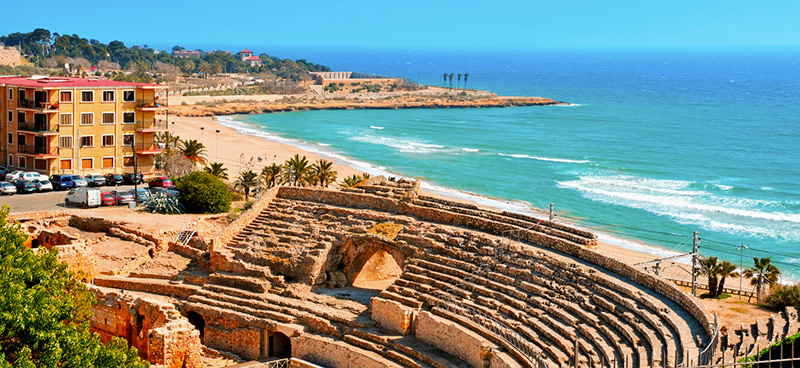 Tarragona is a coastal city on the shores of the Mediterranean Sea's "Costa Daurada" (Golden Coast).
The ancient Roman city of Tarraco offers an important historical legacy tucked between the extensive beaches.
Along with the extensive beaches, the ancient Roman settlement of Tarraco speaks volumes of the important historical legacy of Tarragona.
This archaeological site has been deemded a World Heritage Site by UNESCO and is one of the top attractions in this Catalán city.
In Tarragona's surroundings you can easily visit other tourist places like Cambrils, Salou and Reus.