Parc Güell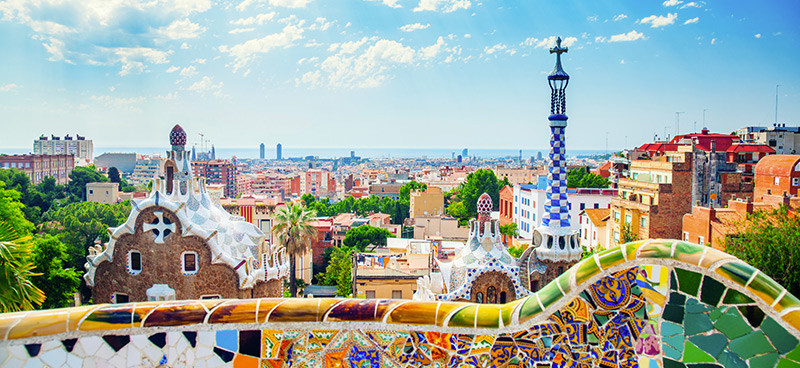 Parc Güell is a huge garden, complete with numerous architectural elements, that you will find in the northern part of Barcelona, not far from Tibidabo.
Youl can see the peculiar syle of its creator, Antoni Gadí, throughout the numerous elements spread across the park's 17 hectares. There are ondulating forms that look like rivers of lava, covered walkways with columns resembling trees, stalactites and geometric shapes.
Due to its high altitude, this park is very tranquil and provides a welcome contrast from the noise and activity of the city.
Gaudí placed the entrance in the lowest part of the mountain, which is closerto the urban center. From the entrance, steps will lead you up to the complex's central plaza. These steps, in the form of symmetrical double stairway, go up and around a sculpture of a salamander that has become not only the symbol of the park but also of the city of Barcelona.
The central point of the park consists of an immense plaza measuring 3,000 square meters, which was constructed between 1907 and 1913.
In 1984, UNESCO named Parc Güell a World Heritage Site.