Sitges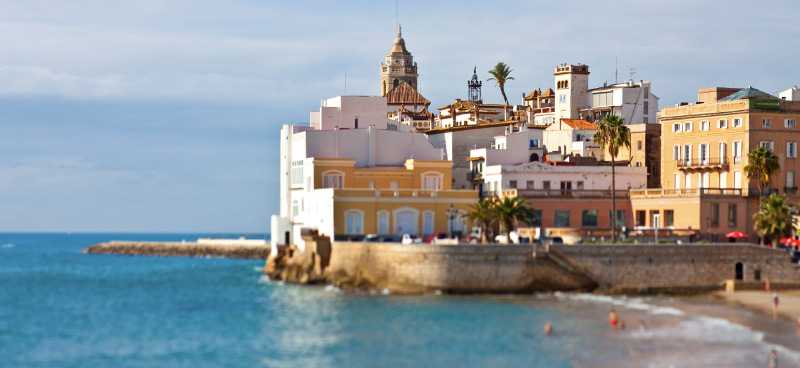 Sitges boasts more than 20 beaches along 4 kilometers of coastline.
These beaches have beautifully bright, fine sand. During the 1960's, people began to use the term "Platja d'Or" (Golden Beach) to refer to the beauty of these beaches.
Sitges is one of the most emblematic locations along the Catalán coastline and one of the most exceptional vacation destinations in southern Europe.
Currently, Sitges has a population of over 20,000 inhabitants, which includes a considerable population of foreigners in search of a relaxed, welcoming and cosmopolitan place to live.
It is located less than a half-hour drive from the center of Barcelona and just 15 minutes from the airport.