Córdoba Trip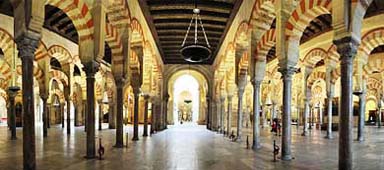 Córdoba has a vast cultural and historical wealth, which helps make it one of the most visited cities in Spain and Europe.
The Mezquita-Catedral (Mosque-Cathedral) in Córdoba is the most important Islamic monument in the western world. The great Mosque consists of two distinct zones: the courtyard and the prayer room.
Due to the hot Andalucían climate, habitants of the city, from the old days up through today, centered the home around a courtyard which normally has a fountain or well in the center.
The most traditional neighborhood is that of the Alcázar Viejo (Old Fortress). Located near the Mezquita, the Judería (Jewish Quarter) is another city highlight with beautiful, age-old elements.
In 1994, UNESCO named Córdoba's Old Quarter a World Heritage Site.