Summer Camp in Valencia
Details & prices
Dates 2013 :
June 30 & July 14 & 28
Ages:
from 13 to 18 years old
40% international students and 60% Spanish students
100% supervision
Capacity: 150 students
Residential / Homestay
2 weeks July
1.540€
2 weeks August
1.440€
Day Camp
1 week
455€
2 weeks
895€
Course only
1 week
225€
2 weeks
450€
Sailing
2 weeks
255€
---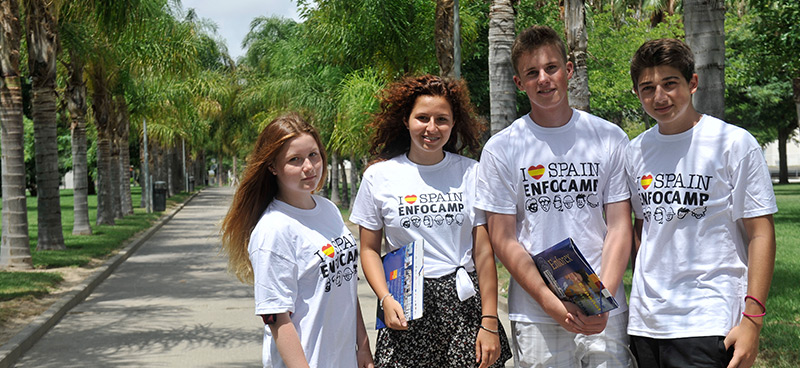 Summer Camp Valencia Facilities
Amongst various other rooms, the Galileo school has...
A room for internet, music, tv, video and games
A conference room
Extensive sports facilities
---
Summer Camp Valencia Accommodation
The Valencia summer camp dormitory rooms share the following characteristics:
Triple rooms with full private bathrooms in each room
Internet access
Air conditioning/ heating
---
Why a Summer Camp Valencia?
Situated along the Mediterranean coast, Valencia boasts kilometers of paradisaical beaches, beautiful seaside promenades, fascinating architecture and a mild, sunny climate. Valencia is an ideal location for a summer camp, given that students will be able to go to the beach at least twice a week.
Our summer camp in Valencia is located in the city's lively university neighborhood, just a few minutes walk from the beach and not far from the city center.
---